The Field Services Management App That Position Service Businesses For Success.
Usman Tariq is the founder at Service Buddy. According to him, starting a service business sounds extremely appealing, but one thing the enticing idea doesn't explain is how tough it really is. At Service Buddy, we are working day in, day out to help professional service providers grow their business without hassle.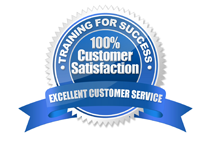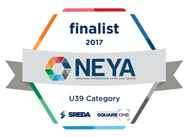 At Service Buddy, we are on a mission to bring technological advancement to every repair and service business, no matter what scale or size you are. There can be no excuse to continue doing things in a sluggish and haphazard way.
We have combined the best tools with the first-rate support to give you one easy-to-use and affordable solution that doesn't require BIG upfront investment so you can succeed sooner.
From the beginning, we believe in listening and understanding the unique needs of service business owners. Some want to grow their business, some are keen to make profit, others simply want to get more done without adding multiple staff members.
To meet their needs, we provided them the best field service management software and world-class support that makes it easy for them to focus on BIG things while cutting the mundane.
Deliver Fast, Coordinated Service With Service Scheduling Software
Gain complete visibility into your business with Service Buddy and stay on course without micro-managing and imposing restrictions on-field workers.