Proudly Serving all Types of Home Service Business
Find out how Service Buddy solves your business problems.
The field service scheduling tools for all field service business needs.
Deliver Fast, Coordinated Service With Service Scheduling Software
Gain complete visibility into your business with Service Buddy and stay on course without micro-managing and imposing restrictions on-field workers.
Why Field Workers Love Service Buddy?
With the Service Buddy field service mobile app, your techs can:
Will always get to the right place, at the right time.
Can generate invoices and take payments in the field.
Can send on-the-way alerts and reduce job cancellations.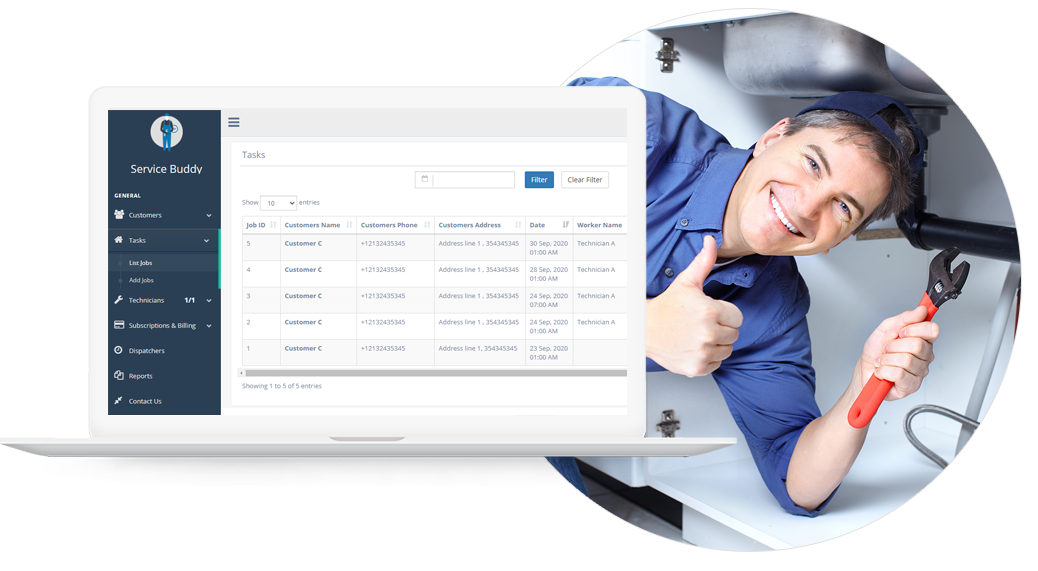 Get the free trial offer before it expires
Transform your business with Service Buddy, a powerful
and easy-to-use service scheduling software to streamline
your everyday operations effectively and efficiently.
Trusted by 2,500+ service contractors, Service Buddy is the
most favored dispatching software for HVAC, cleaning,
electrical, plumbing, and other field services.
By entering your information above and clicking the "Submit" button, you agree to our Terms of Use and Privacy Policy,and that we may contact you, by SMS, at the phone number and email address you provide in this form in accordance with our Terms of Use.