Field Service Management
Was Never This
Easy
Service Buddy is a one-stop solution for electrical, plumbing, HVAC, and other field service businesses.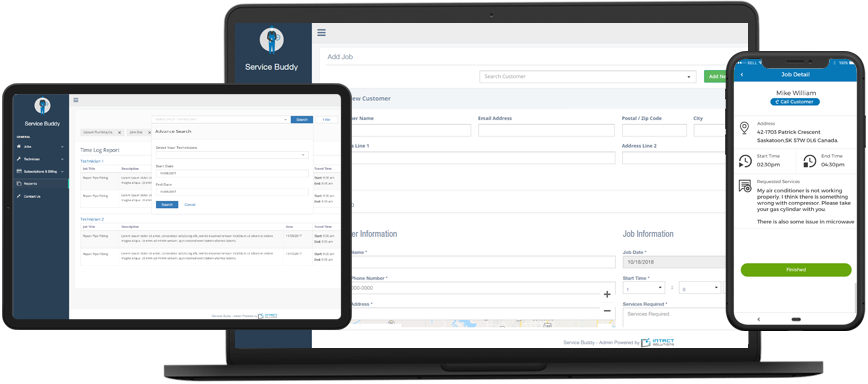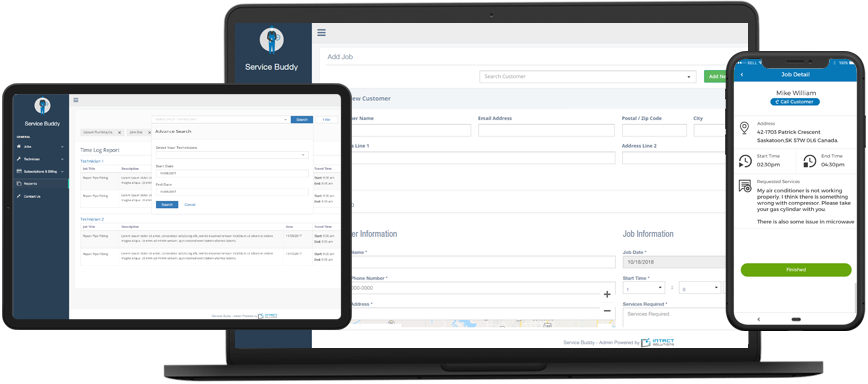 Skyrocket Your Sales With The Best Field Service
Management Software
With online booking, schedule, and assign jobs to your teams within a few clicks. Efficiently tackle emergency-based work by swiftly dispatching nearby crews.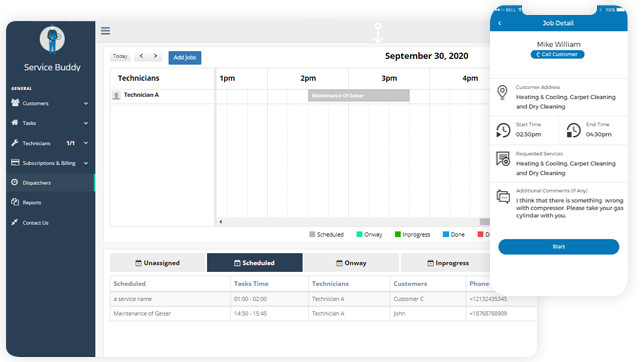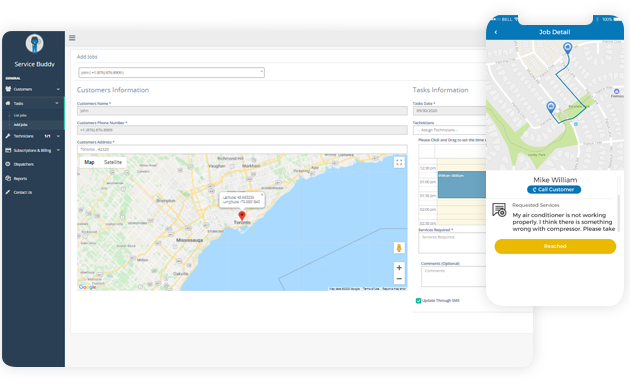 Service Buddy can help you become more responsive by giving you better travel routes that'll cut your commute without having to put in hours of manual planning.
With tools like task scheduling, invoicing, and dispatching, your crew can provide top-notch services that will delight customers and drive more business referrals.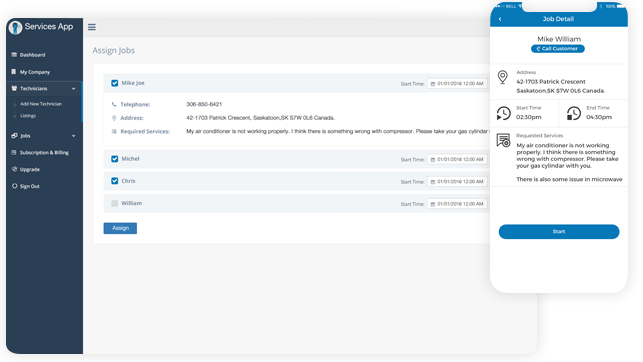 Deliver Fast, Coordinated Service With Service Scheduling Software
Gain complete visibility into your business with Service Buddy and stay on course without micro-managing and imposing restrictions on-field workers.
Why Field Workers
Love Service Buddy?
With the Service Buddy field services app, your field workers:
Will always get to the right place, at the right time.
Can generate invoices and take payments in the field.
Can send on-the-way alerts and reduce job cancellations.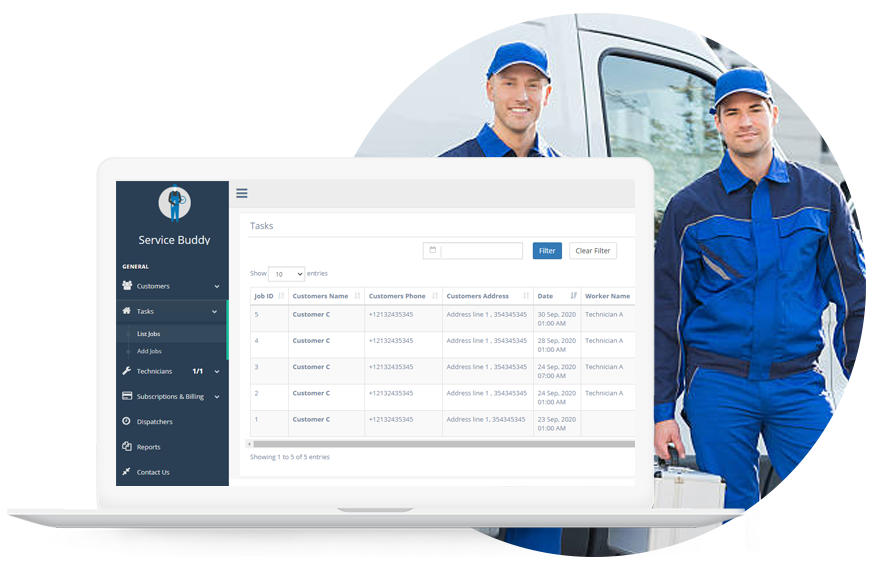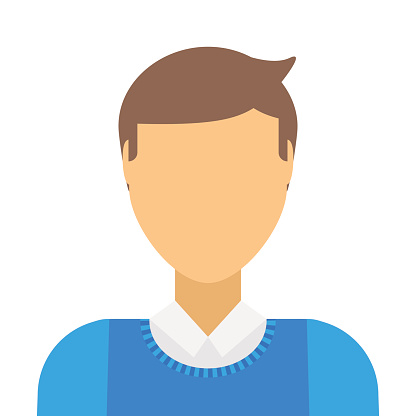 Ryan Wade
Last year, we grew our revenue by 87%. And the year before that, we saw a 52% jump in proceeds. We couldn't have achieved these figures without Service Buddy.
Ryan Wade
Owner, N-Life

Susan Biship
We have doubled our booking and recovered lost revenue by evading conflicting schedules, invoicing issues, and miscommunication.
Thanks to Service Buddy.
Susan Biship
CEO, Kaufmen
Book A Personalized Live Demo Today.
Transform your business with Service Buddy, a powerful
and easy-to-use service scheduling software to streamline
your everyday operations effectively and efficiently.
Trusted by 2,500+ service contractors, Service Buddy is the
most favored dispatching software for HVAC, cleaning,
electrical, plumbing, and other field services.
By entering your information above and clicking the "Agree and Get Started" button, you agree to our Terms of Use and Privacy Policy,and that we may contact you, by SMS, at the phone number and email address you provide in this form in accordance with our Terms of Use.